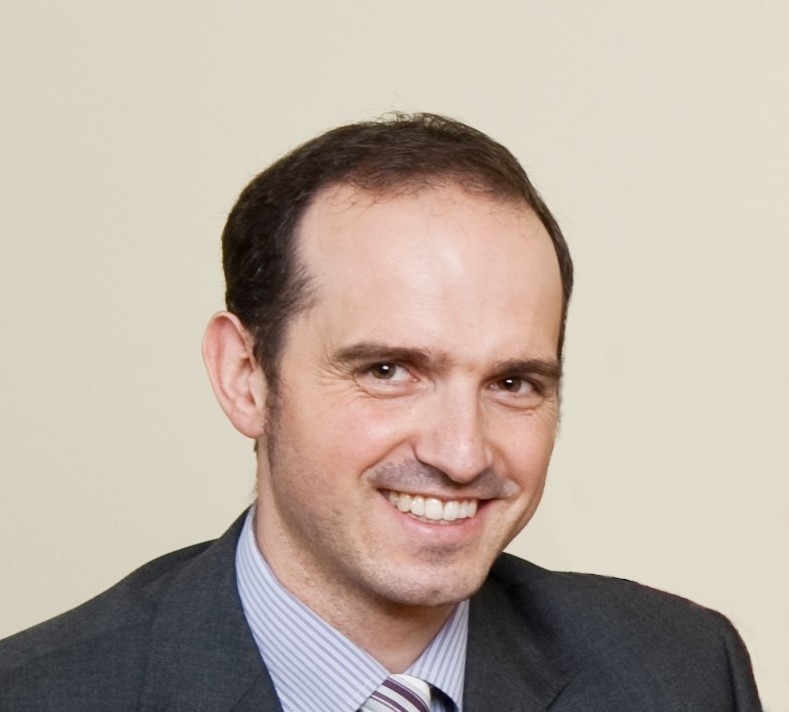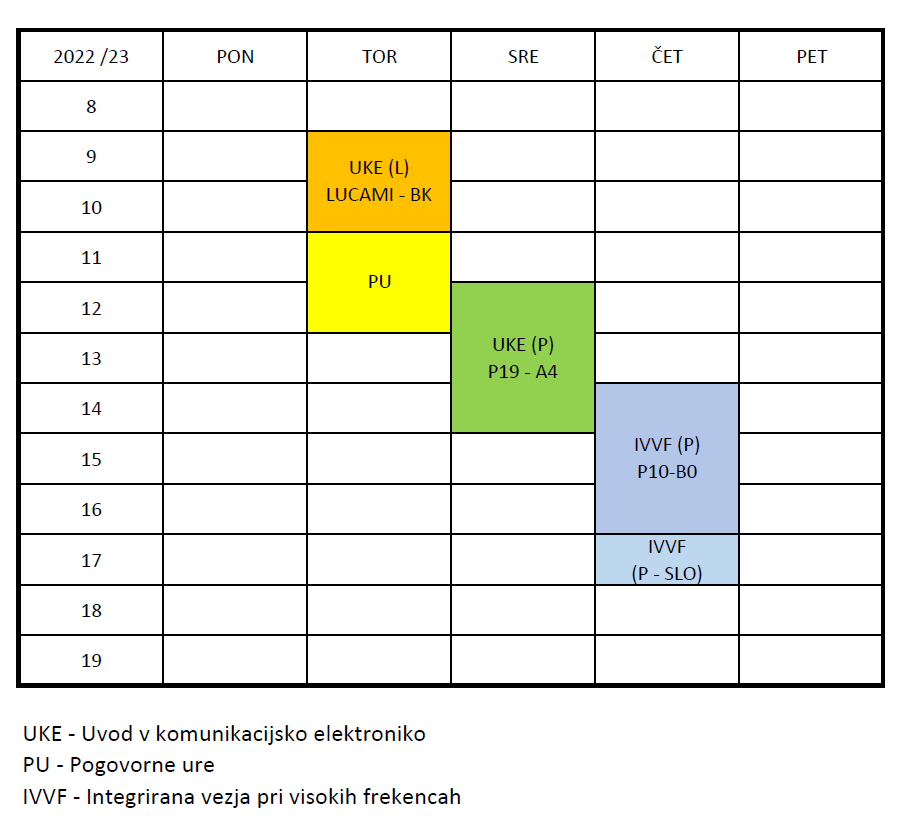 Office hours / Govorilne ure:
Each Tuesday at 11 AM in 4th floor of building B (BN412) or by aggreement (e-mail)
Vsak torek ob 11h v četrtem nadstropju B stavbe (BN412), oziroma po dogovoru (spletna pošta)
Predmeti: Uvod v komunikacijsko elektroniko (prva stopnja, drugi letnik, prvi semester - BVS), Analogna integrirana vezja in sistemi (druga stopnja, prvi letnik, drugi semseter - BMA), Integrirana vezja pri visokih frekvencah (druga stopnja, drugi letnik, prvi semester - BMA) in Integrirani mikrosistemi in mešanosignalna integrirna vezja (tretja stopnja - BDR)
Mentor številnim študentom za diplomska in magistrska dela ter doktorske disertacije v laboratoriju za načrtovanje integriranih vezij.
Lecturing courses: Introduction in komunikation electronics (1st level, 2nd year, first semseter - BVS), Analog integrated circuits and systems (2nd level, 1st year, second semseter - BMA), Integrated circuits at high frequencies (2nd level, 2nd year, first semester - BMA) and Integrated microsystems and mixed signal integrated circuits (3th level - PhD)
A mentor to several students working on diploma, masters and PhD theses at the Laboratory for integrated circuit design.
I attended primary school in Trzin and in 1992 started Upper Secondary School of Electrical and Computer Engineering and Technical Gymnasium Ljubljana. In 1996 I enroled in the Faculty of Electrical Engineering (FE), University of Ljubljana to Electronics program. I graduated in 2003 and after finished my PhD as young researcher in 2008 with thesis from magnetic sensors, their modeling and integration. From September 2000 to June 2022, I was working at Laboratory for microelectronic on several design projects, as weel as assitant and teacher. From July 2022 on I'm working in the Laboratory of integrated circuit design (LNIV).
In 2008 I was elected in Assistant Professor of Electrical Engineering by University of Ljubljana.
My research areas are design of analog and mix-signal integrated circuits and systems with separate or integrated sensors. Additionally I worked on THz sensors and systems for security and industrial applications. I am currenty involved in industry projects for ceramic moisture measuring, metalisation quality RF measurments and development of 3D ceramic structures and systems. I'm also involved in project applications for fotodetector integrated Front-end, integrated encoder circuits and Graphen sensor based vital parameters monitoring ASIC.
I am mentoring students in wide spread of areas, involving IKT systems, medical systems, drones, etc, but mainly from mixed signal integrated circuit designes and electronic systems for their test and future prototyping.